[ad_1]
The "Heartland" is often synonymous with Uttar Pradesh (UP) in India that who rules UP will have political advantages in the function of central govt. But, over some time the election of Gujarat was too become more contentious between two national political parties (Congress Party and BJP). The way both side of leaderships involved in the Gujarat Assembly election (2017) reminded the peoples that how the Gujarat is important for both the side. But, my concern is that how Gujarat is different or similar from UP? Why new leaderships emerged in the Gujarat than UP? How both the state became suspicious for Muslims in shape of leadership?
The political situation in both the state are unlike to 'do or die' for political survival. But, over time Gujarat emerged as political heartland for BJP to shape and save the political legacy of Hindutva. Although, BJP reiterated that development is their new darling which they are over emphasized since 2014. At what ground we can equate the Gujarat as per with UP as heartland in Indian Politics. The similarity and differences between both the states can understand through lenses of politics.
The difference between UP and Gujarat can amount in term of regional political parties. In UP, there are three strong regional political parties (SP, BSP and RLD) while other other but not influential. In Gujarat, absence of strong regional political parties unlike UP who can dent or challenged at some extent made this Gujarat election more interested than UP election held year back. However, BJP win the election by narrow margin from Congress Party. The image of political leadership of both the national political parties (Congress Party and BJP) was different in comparison at present. The Popularity graph of Rahul Gandhi and Narendra Modi is changed in between both the election (UP and Gujarat). This happened because of Congress Party too hired social media professionals to counter the BJP. Of course, GST and demonetisation may be another reason. The industrial index of Gujarat is higher than UP, so, it can be estimated that Gujarat would have more impact of GST and demonetisation than UP. During UP election, the impact of demonetisation was open particularly among small political groups and some extension it was up to Congress Party as well. The similarity between both the states: in both the states Congress Party are away from power of more than two decades and trying hard to regain these states. However, BJP emerged in the power from both these states and experienced Hindutva ideology in various scale time to time to polarize the voters in their realm.

Unlike Hardik Patel, Jignesh Mehwani, and Alpesh Thakor (HGA) s why not some Muslim leaders emerged who have social base and influenced over Muslims masses? What eroded in the community? Why post independent India do not produced single Muslims leader who have mass base unlike Maulana Azad? Of course there are many Muslims leaders who are in the Parliament and Legislative Assembly as well, but have narrow base and their influence is limited to particular boundaries. Indeed, Hardik Patel, Jignesh Mehwani, and Alpesh Thakur have too geographical limits and they are surrounded in the Gujarat. What the else reason for this, recently UP assembly election held but there was no leaderships who can attend the media lenses or people's attention. Is Muslims away from social issues or they are not involved in the politics? Muslims are very much in the politics but what else reason that the community do not shaped single leader who can mobilized the community at best irresponsible of issues including the issue of triple talaq?
Before looking into the possible reasons the issue is not a day product it is attached with various socio-cultural perspectives wherein the Muslims society do not stand firmly behind it or unable to negotiate with others at best. For me, it is perspective more than operational. The perspective does matter at various ways. It has many dimensions which attracts concerns beyond the spatial boundaries. But at what perspective and for what. Among the reasons, the emergence of such leadership push the community to think seriously? However, at the same time Muslims do not care much in this front? How long can they go without leadership or being heard as sectarian block than divided? The emergence of such leaderships (HGAs) of course a cumulative product and churning of time that required which is due over time. But, why not such churning happened in between Muslims community? How long will it be take place? The following reasons may be instrumental behind the emergence of such leadership.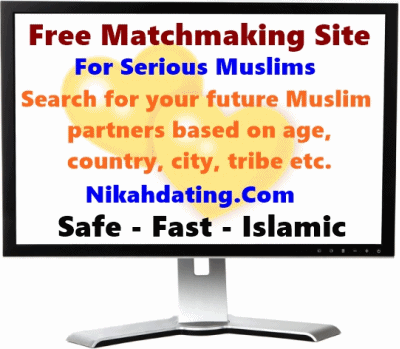 First, political requirement-the emergence of (HGAs) was due in the Gujarat since long back after Mahatama Gandhi and Sardar Patel who had great contributions during freedom struggle. Of course, the twenty-two years rule of BJP made frustration among backward communities in shape of outburst of (HGAs) leadership and they challenged the incumbent govt. along with Indian Nation Congress Party of India. The growing employment among backward communities (particularly among Patidars) and Dalits has ignited the fire or in other words the disparity between rich and poor increased over time.
In UP, there was no such political outrage of long political ruling but both SP and BSP played active role to suppress the emergence of Muslims leaderships who would have acceptable beyond boundaries like HGAs who was acceptable beyond boundaries in the Gujarat.
The domain of heartland if located in UP very firmly due to legislative size but Gujarat was not far back to play cruel role during election to shape the politics of Muslims in the country.
[ad_2]
Source
by
Shekh Moinuddin
Hits: 6